If you want to sell your product, you need to ensure that your packaging stands out from the rest of your competitors and catches the eye of your customers at first glance. The packaging is the first thing your customers will notice and you need to ensure that it's appealing. Before they can even feel or test your product, your customers would have already seen your product's packaging.
By now, we've already established the importance of packaging but how do you get it right? Custom packaging is the answer. Just the way you tinker and modify your marketing strategies, you also need to modify and customize your packaging with the trends. Custom boxes with aesthetics that capture your brand's essence and appeal to your audience is essential if you want to stay at the top of your industry. Here are the top reasons for your company to invest in high-quality custom boxes and package boxes.
Custom Packaging Makes An Unforgettable First Impression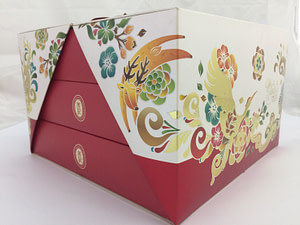 A charming custom box designed by He Tien Packaging
Did you know that it takes just three seconds for a product to make an impression? The importance of the very first impression is undeniable. When someone sees your product's packaging, they would have already formed their impressions about your brand. Shabby and generic packaging would surely be a major turn-off.
Unique and custom packaging will be an instant attraction and make a lasting impression. Additionally, giving your packaging personal branding makes your business look professional and shows your customers that you're serious about your brand.
Boost Your Brand's Awareness With Custom Packaging
Whether you're a huge conglomerate or a start-up thirsty for recognition, brand awareness should be at the top of your marketing strategy.  Even established and easily recognizable companies like Coca-Cola invests a huge junk of their resources on brand awareness every year to ensure that they are at the top of their customer's mind.
By designing unique and personalized package boxes that stand out from your industry's competitors, you'll ensure that everyone from your friends, family, and most importantly, your customers, know your brand's name. The custom packaging will ultimately intrigue them to search up your brand online and make purchases. It's a small investment that could create a lot of conversions.
Stunning And Custom Package Boxes Can Generate Social Media Buzz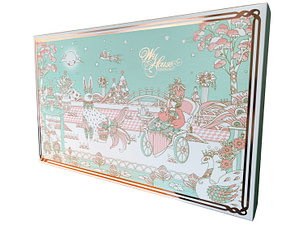 Custom box with intricate and stunning designs by He Tien Packaging
There's no doubt that buyers are hugely influenced by social media recommendations. Social media savvy people also love to share their purchases on social media. By offering your customers eye-catching custom boxes, you're giving your potential customers the impression that your products are of high quality and increase the likelihood of your product being shared on social media.
To generate even more buzz, you could request your customers to leave reviews and share pictures of their purchases on social media. You can also create a unique hashtag for your products to encourage participation from your customers. Unique and custom packaging is a fantastic way of increasing your brand's social media presence.
Custom Package Boxes Can Enhance Your Customer's Experience
People love to open boxes. In fact, there's an entire community on social media that loves to watch unboxing videos. You can even find reviews on the internet that's dedicated solely to the packaging the products come in. This shows how important packaging is and what customers expect from a brand. If you want your business to be taken seriously, invest in high-quality and stunning custom package boxes.
No customer would want to receive their products in boring paper bags. By delivering your products in aesthetically pleasing custom boxes, you'll enhance the overall experience your customer has with your business. This will turn them into loyal customers and advocates for your brand, eventually driving up your profits.
Custom Boxes Ensures Your Product Safely Reaches Your Customers
Custom package box designed by He Tein to securely hold the product in place
One of the most difficult aspects of order fulfillment is ensuring that your product reaches your customers safely and securely. If anything goes wrong, your product might be returned by your customer wasting your company's resources and potentially ruining the loyal customer base that you've worked so hard to build.
One of the biggest challenges you'll face with standard boxes is that they might not be the right size for your product. If it's the wrong size, your product might get damaged before they reach your customer. That's why you need to opt for custom packaging. You can contact your custom boxes manufacturer and inform them of the exact size/sizes you'll need for your products. This will not just ensure that you get exactly what you're looking for but it'll also reduce the packaging expenses.
He Tien Packaging: The Finest Custom Packaging Solutions
Ready to give your packaging a personal touch? He Tien Packaging is your best bet. For more than 10 years, He Tein Packaging has been delivering the finest custom package boxes to a wide range of industries. We can customize package boxes for you that capture your brand's message and essence and appeal to your target audience. Stunning, durable, and affordable, you won't find custom packaging solutions like He Tien Packaging.
Contact Us Now And Purchase The Best Custom Package Boxes For Your Business